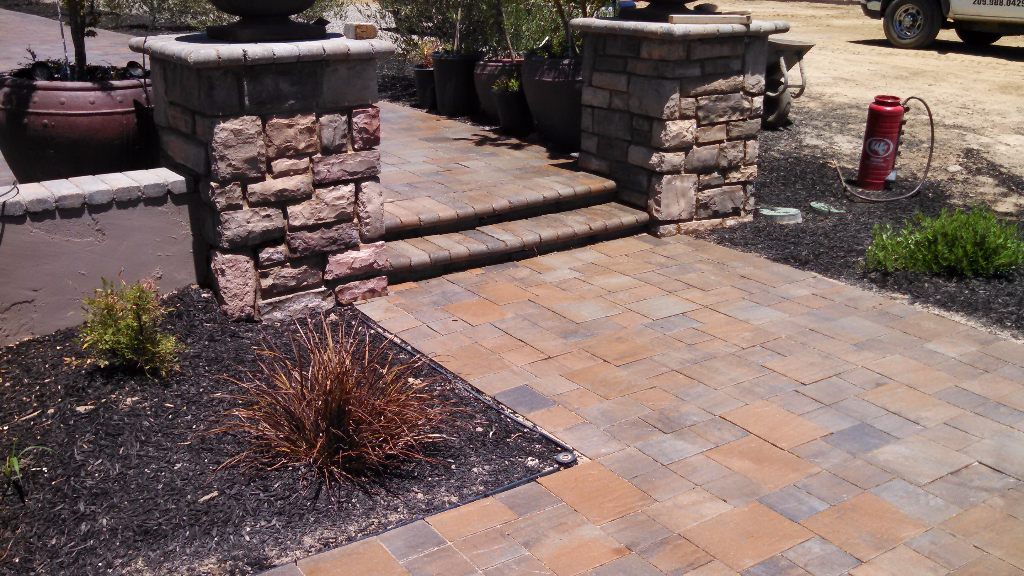 With the fast-approaching winter, people are going to spend more time around their fireplaces. Even as you enjoy the warmth from your fireplace, you will need to ensure that you are attracted to its look. One of the ways of ensuring that you have an aesthetically-pleasing fireplace is by adding stone veneers. These cladding options are known to be easy to install, durable, and beautiful. They are a great choice for revamping the look of your fireplaces.
If you need a stone veneer contractor in Chino Hill, you should get in touch with Chino Hills Concrete at 909-378-9880 for free estimates.
Choosing Between Natural and Synthetic Stone for a Fireplace
While natural stones are also beautiful, they are usually heavier as compared to the artificial veneers. However, natural stones should be cut thinly to ensure that weight isn't an issue. On the other hand, it can be hard to tell that stone veneers are manmade. This is because the stone has the same look, feel, and behave like the natural stone.
Why Stone Veneer is a Great Choice for a Fireplace
While a stone veneer can be used in almost any part of the home, it is a great choice for a fireplace for several reasons. These include:
Lightweight. The full-sized natural stones are very heavy. In fact, in most cases, there are chances that you may need to reinforce your floor due to the heavyweight of stone, mantel, and heath. However, the stone veneer is lightweight and requires no reinforcement.
Installation easy. Stone veneers are easy to install. This means that your masonry contractors will not charge you like the natural stones when installing stone veneers.
Low maintenance. After it has already been installed, you will not use a lot of effort to care for stone veneers. This is because it can withstand any weather, and is, therefore, a great choice for an outdoor fireplace. Stone veneer doesn't need sealing or repainting.
Exterior/interior. It doesn't matter if your fireplace is located in your backyard or basement; you can be assured that the stone veneer will look great for many years to come. You can use stone veneers in kitchen backsplash, backyard patio, or even home siding on top of fireplaces.
Beautiful. Whether you use stone veneer in your outdoor fireplace or indoor, this can be great to look at. Today, modern cutting techniques can create the impression that each stone is bigger than it is. This, in turn, makes your fireplace to be bigger than it is.
Perfect insulation. Nowadays, homeowners pay special attention to the R-Value. One of the benefits of a stone veneer is that it has a higher R-value than other materials like wood, brick, and fiberglass. Stone veneers allow you to create a perfect insulation level, style, and comfort around your home.
If you need to create a rich appearance without breaking your bank, you will need to go for a stone veneer. From the benefits above, you can see why you need to talk to a masonry contractor to help you install stone veneers.
If you need a stone veneer for your project, you should get in touch with Pro Chino Hills Concrete at 909-378-9880 for free estimates.