Chino Hills Concrete Foundation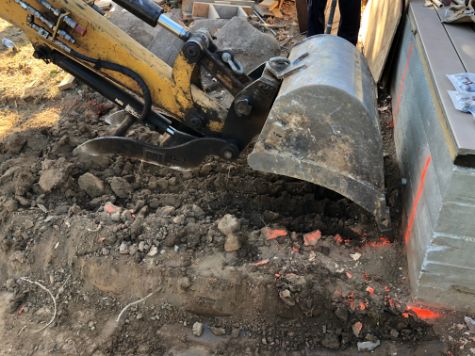 If you would like to protect your home investment, you need to make the right choice of foundation material. One of the most popular materials in the making of foundations is concrete. A concrete foundation can then be categorized either as poured concrete or concrete blocks. Let us look at these two options and how to choose the right one for your home.
For more information about Chino Hills concrete foundation and other concrete and masonry services like brick masonry, pool deck, patio, etc., contact us at (909) 247-3648.
Poured Concrete Foundation
This type of foundation is also referred to as a cast concrete foundation. The foundation uses wet concrete that is tucked in and is poured in place. The wet cement will flow over the already-constructed framework containing steel rods and will be hardened to cure on the site. Some of the most popular types of foundations today are the poured concrete.
Benefits of Poured Concrete
You should consider a poured concrete foundation because of the:
Strength. This is a method of building a concrete foundation with some more concrete strength so that it holds well despite the expansion and contraction forces in the water pressure and ground soil over the years.
Water resistance. It is easier to waterproof poured foundations as they don't come with joints like it is the case with stacked cinder blocks.
Adaptability. During the curing/drying process, you should get the time to adjust the foundation to have changed at the last minute.
Efficiency. Pouring a foundation is faster than constructing using cinderblocks and. Therefore, it enables you to save time and labor.
Concrete Block Foundation
This foundation allows you to begin with concrete blocks instead of wet concrete. The steel rods should run vertically and horizontally while getting woven into the space constructed using concrete cinder blocks. Any other space should be filled using concrete gravel. This kind of masonry can carry a significant amount of weight to the point where it can support the heavy construction material. You should consider this type of concrete foundation when:
It is hard to truck in wet concrete
There are curing challenges. During the curing process of a concrete foundation. At times, poured concrete will lose the strength due to spalling
You will need to speak to a concrete contractor to determine the right type of concrete foundation for your home. If you need one, contact Pro Chino Hills Concrete. at (909) 247-3648.