Chino Hills Stained Concrete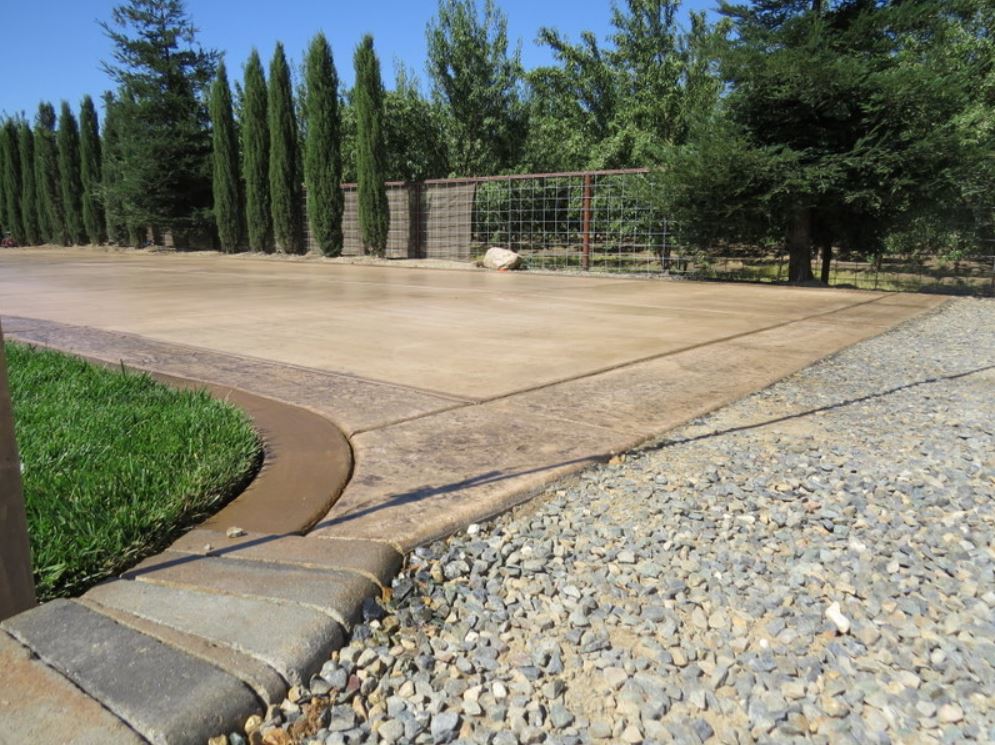 One of the options of finishing your pool deck is through concrete stains. You can stain your concrete pool deck using nearly any color you can imagine of. This means that you don't have to stick to the boring gray cement around the pool. You can complement or match your deck furniture, house siding, or just make a statement using some bold colors.
If you want to coat a formerly stained area, you will need to use a darker color that will cover the old color. You should also ensure that the two colors blend well. The mix may not create a very good color, and, therefore, you should begin by testing on a hidden spot. Some homeowners use water-based, or latex concrete deck stains as these tend to dry faster and easily. However, when you choose an oil-based durable product, you can be assured of long-lasting results.
If you are looking for stained concrete contractor in Chino Hills, we are the best option. Dial (909) 247-3648 to know more about our services.
Steps in Staining Your Pool Deck
Preparation of the Area
You will want to start by ensuring that there are no glue, sealers, stains, or cracks that can negatively affect the concrete stains. The residue on the spot could hurt the look of your finished product. One of the best ways of cleaning it off is by power washing. In case there are stains, you will need to clean them away using water and detergent. Avoid applying deck stains on stains as there are chances that these will still be visible.
Concrete Stain Application
You should apply a concrete stain to your floor in the same way you mop your floor. You can start by pouring some stain on the floor and then use a brush or roller to smoothen it. Avoid having stains in puddles as this will result in some areas being darker than others. A good idea would be to measure the staining area and determine the square footage that needs to be covered by a stain. This will provide you with an idea of whether you are applying at the right rate.
Second Coat
You may not need a second coat for a pool deck. But this will be necessary if you are working in a very porous area of you are working with a dark stain that needs two coats for the desired color. Before you apply a second coat, you should wait until your first coat has dried completely.
Sealing
After the stain has dried, you should use a brush to remove any stain residue. You will have a different color on the concrete slab. This may not look like your desired color. However, after applying a sealer, this is what it will reflect.
Hire Us
No matter the kind of surface you want to stain, you can count on our expertise. We are the leading concrete contractors in town. Call Pro Chino Hills Concrete at (909) 247-3648.