Chino Hills Stamped Patio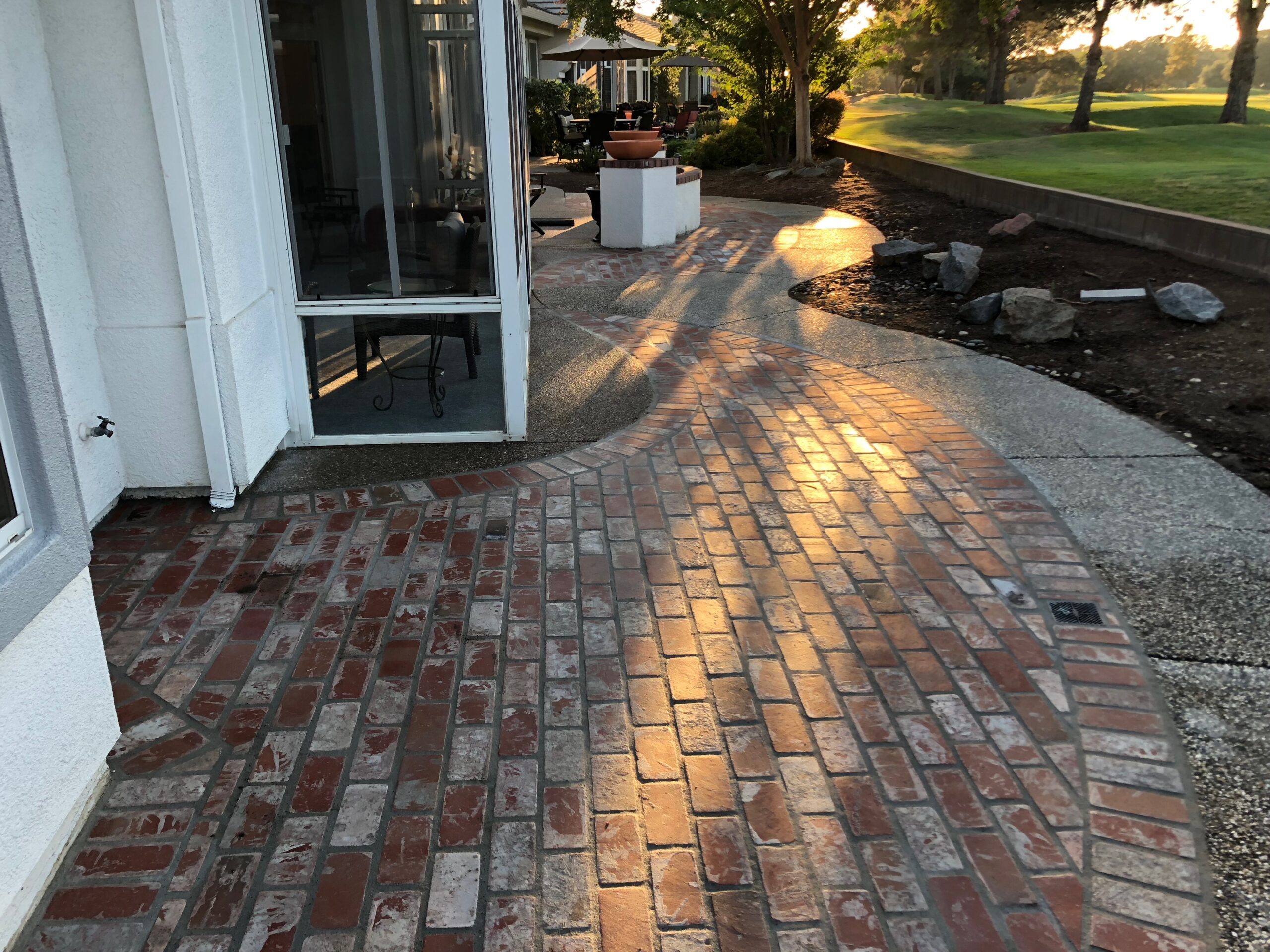 Pro Chino Hills Concrete has been a leading Concrete Experts in the Chino Hills area for many years, offering clients remarkable concrete and masonry services with a stellar standing for high-quality performance & outstanding concrete experts. We take pride in every task we have handled because we have a passion for what we do, and we want your investment to last you for many years to come. 
Maybe you need a new driveway, retaining wall, or your home has foundation problems, well search no more as we have the competence to take on any concrete or masonry job, whether for your residential or commercial property. Our pride in our craftsmanship is what spurs us on to keep improving and updating our techniques to ensure that we deliver the very best of services to you. 
To know more about Chino Hills stamped patio, contact us at (909) 247-3648 and get free estimates.
That Perfect Stamped Patio For You!
From small patios that accommodate a single table setting to sprawling patios for hosting parties, we can help you design and create that perfect patio in your backyard to suit your lifestyle and your home theme. 
If you require an affordable way to upgrade your patio and make it look new or more elegant, we at Pro Chino Hills Concrete recommend investing in a stamped concrete patio. 
Stamped concrete patios are the same method as typical poured concrete patios, but in stamped concrete, the cement mix can be tinted before it's poured. After the concrete has been poured neatly, the concrete contractor will use designed rubber mats called concrete stamps to create various kinds of textures on the concrete, ranging from natural stone to brick and even wood. The result of a beautifully textured concrete surface that looks like a more expensive material. 
Some Advantages of Installing a Stamped Patio
Highly Customizable
Seeing as concrete for stamped patio is poured on-site and not made from concrete slabs, it is easy to customize your concrete surface from the mixing stage to the setting stage. When the concrete is mixed, dyes, or colors can be mixed into the concrete to give it the desired color or tone to match your landscape design. After the pouring, the concrete is allowed to begin setting, and then the stamping is done to give the final result of a flawless beautiful surface. 
Outstanding Lifespan and Functionality
A well-installed stamped concrete patio will be a great investment that would last for up to two decades as it will support heavy traffic, furniture weight, and the wear and tear of daily use.
Quick Application
One of the quickest patios to install is the stamped concrete patio. The speedy application is because it requires less effort and is performed on-site. This installation type's downtime is also minimal, allowing the client to have access to their backyard in a short while.
Minimal Maintenance Needs
Stamped concrete patios require minimal maintenance, which is great because you don't like to spend too much time or resources maintaining surfaces. The main form of maintenance that a stamped concrete patio requires is a good sealing every other year to keep the surface shiny and give protection to prevent loss of color or chips and cracks. If you prefer to do minimal maintenance on your outdoor living areas, then stamped concrete is your patio's right choice.
Affordable Option
A stamped concrete patio is more affordable to install than many other patio types as it requires less labor, cheaper materials, and generally fewer resources that other surface types. This is a great option for clients who want to upgrade their patio or build a new patio on a budget. At Pro Chino Hills Concrete, we work hard to ensure that your stamped concrete patio is built with your budget in mind. Beauty and functionality don't have to cost you an arm and a leg.
A stamped concrete patio is a remarkable way to transform your current patio or create your dreams' patio as it has great benefits and won't burn a hole in your pocket to execute. And that is why so many homeowners are investing in stamped concrete patios to maximize their backyard space, make their homes look stunning, and increase the market value of their property.
Call us a call today at (909) 247-3648 or send us a message via the contact form to get free estimates on your stamped concrete patio project and access our expert advice and recommendations to make your home stand out and look amazing.