Chino Hills Masonry Contractor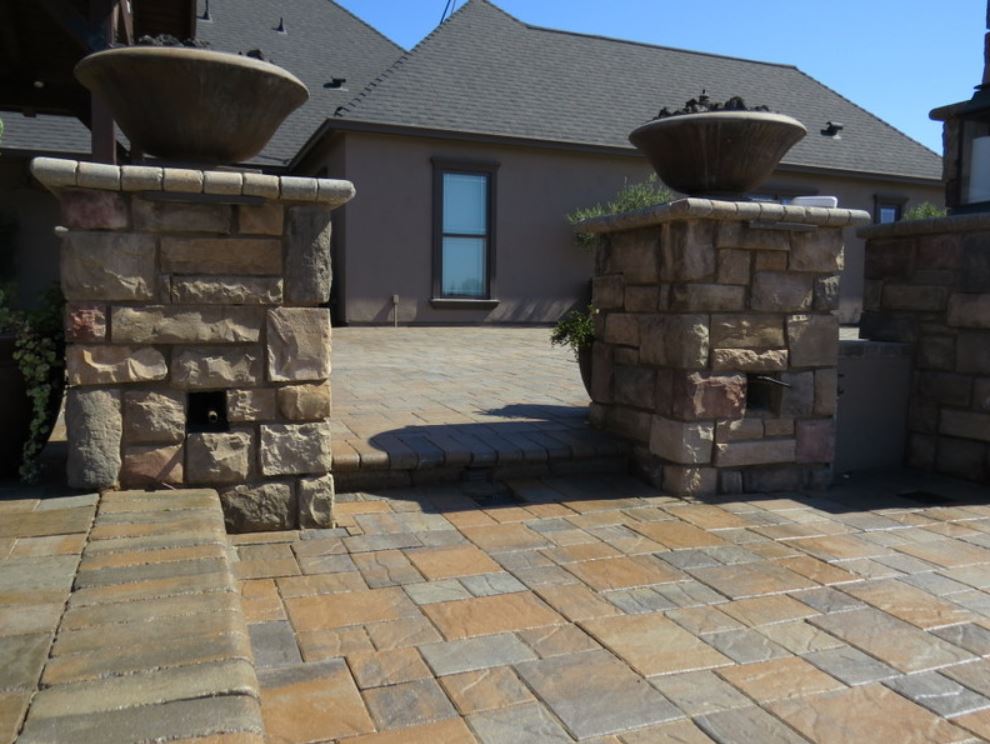 Excellent Brickwork and Stonework For Your Projects
Getting a masonry contractor in the San Bernardino area is not a hard task as there are a lot of masonry contractors in the vicinity, but finding a responsible, efficient and reliable masonry contractor could prove difficult, which is why Pro Chino Hills Concrete is your best choice for your masonry project as we take our business seriously and ensure that all our clients' requirements are met and surpassed. For us, customer satisfaction is imperative, so we endeavor to put our best foot forward at all times. 
Many homeowners and business owners embark on minor and major masonry tasks, which require great skill, adept knowledge, and high efficiency to ensure that their desires are achieved. At Pro Chino Hills Concrete, we handle each job with care, diligence, and your budget. We execute your masonry project perfectly by using the best brickwork and stonework experts, employing industry-standard tools, and keeping abreast with innovative techniques. There is no masonry job that is so simple or too complex for us to handle. We are waiting for your call! Dial (909) 247-3648 now.
Our Awesome Masonry Services
Our company is a full-service firm with a team of well-trained, experienced brick and stone specialists that are able and ready to provide all clients with great masonry results for every project. We realize that each task is as unique as the client. Therefore we encourage our clients to call in and book an appointment to understand what is required and how we can help them achieve their desires. We have handled various kinds of masonry jobs over the years and with great results and testimonials by our clients. 
Our first-class services for residential, commercial, and also industrial sites include but aren't limited to: 
Stone and brick driveways 

Brick paver installations

Stone and brick veneers 

Stone paver installations

Fireplace and chimney work

Repairs of existing brickwork or stonework

Replacement of existing brickwork or stonework

Patio construction and repair

Retaining wall construction, repair, and replacement
Our aim as a masonry contractor is to offer clients in the Chino Hills area extraordinary results and great customer service at very affordable rates that won't break the bank. So if you desire a new stained brick driveway, a natural stone pool deck, or an exquisite marble floor for your minimalist living room, then look no further than Pro Chino Hills Concrete as we guarantee you of timely delivery, exceptional competence, and topnotch customer service that would make you more than satisfied with the results of your masonry project. Don't hesitate to call us or fill our contact form.
Reasons You Should Hire A Professional Masonry Contractor In Chino Hills, CA
Many homeowners think of masonry work as "no big deal" and even attempt to do certain brickwork or stonework themselves, which could result in personal harm, waste of time and resources. At Pro Chino Hills Concrete, we recommend hiring or working with only professional masonry contractors who would save you time, unnecessary expenses, waste of resources, and money. 
One of the benefits of working with a professional masonry contractor is that your project will be supervised by specialists who know exactly what they're doing and will ensure that your entire project is completed on time, on budget, and to your specifications. Your contractor would get the right personnel, materials, and equipment to make your task a success. 
Also, when you hire a professional to handle your masonry job, you are assured that no laws are broken, as said professional would have a license to run operations in the area. All I's would be dotted from insurance policies to safety measures, and all t's would be crossed to avoid issues cropping up due to illegal operations. 
We Are Just A Call Away!
We are dedicated to ensuring your satisfaction is guaranteed, and that is why we do our best to deliver projects worth your time and money. It's our commitment to excellent work ethics and delivery that makes us the best in the business. So if you need a masonry contractor in Chino Hills and its environs, always have the Pro Chino Hills Concrete on speed dial to handle all your stonework and brickwork to perfection. Call us at (909) 247-3648 or send us a message via our contact form to get our amazing services.