Chino Hills Colored Concrete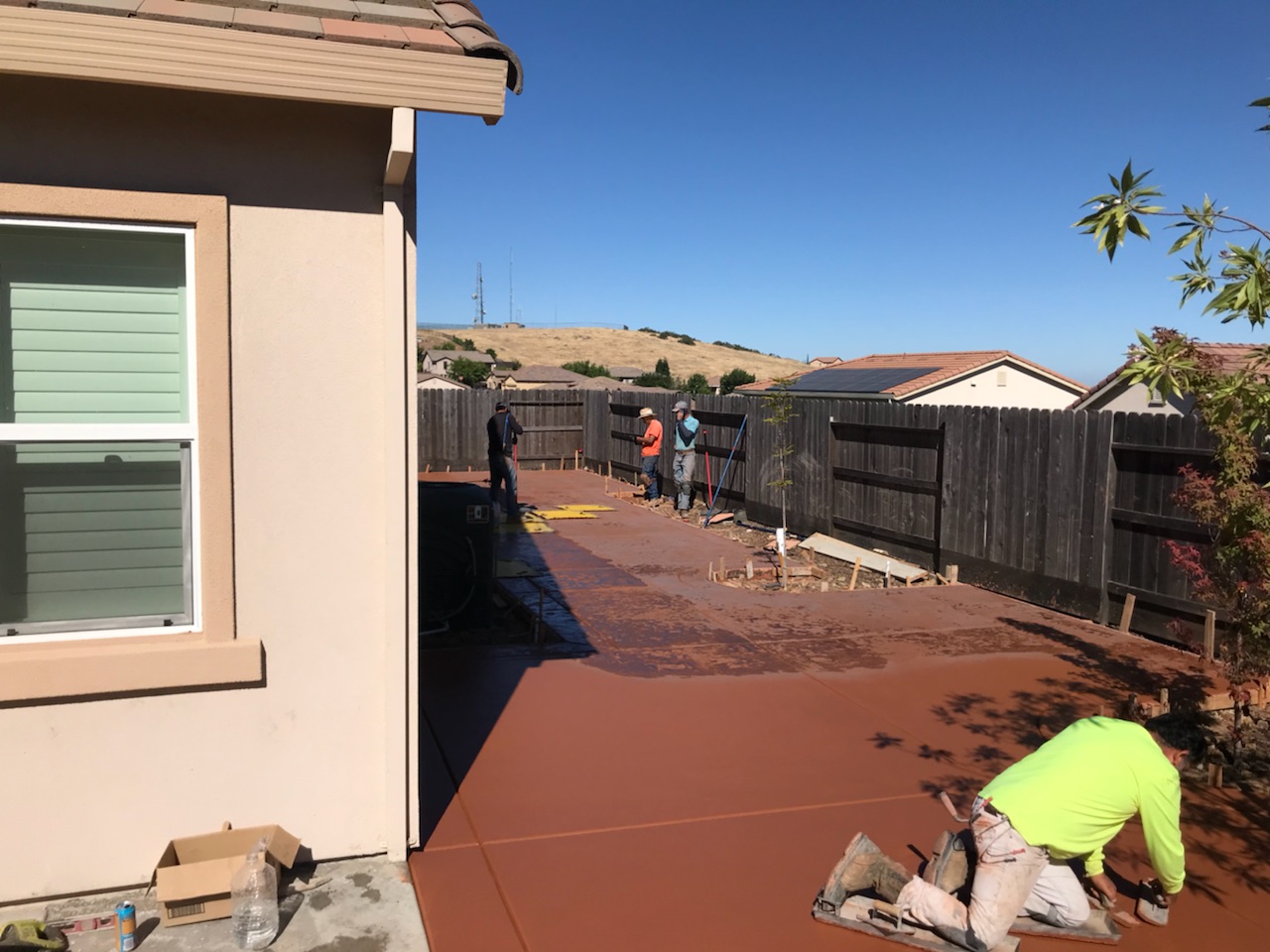 One of the benefits of concrete is that it offers unlimited possibilities when it comes to colors. This is because it can be colored in shades of gray, white, brown, blue, yellow, orange, green, black, and many more. Whether you are searching for a color that can add drama to your home or need a concrete countertop that complements your hotel's look, you can count colored concrete countertops to help you do so. Here are some options for colored concrete countertops.
Looking for the most trusted colored concrete contractor in Chino Hills? You can reach us at (909) 247-3648 for free estimates.
White Countertops
White is a popular color that can be used on concrete countertops. This can go a long way in providing a clean and crisp look that can transform your kitchen look. Additives and pigments can be added to concrete to make it whiter. Here are ideas on making your white countertops look better:
Choose a minimalistic white color palette containing cast concrete backsplashes
To ensure that the crisp look of your countertop isn't affected, choose an under-mount sink
Include a unique design element like embedded colored glasses
Ensure that wood accents such as drainboard and teak raised bars have been included
Black Countertops
A black-colored countertop is versatile and will add a custom and high-end look. Depending on your preferred finishing option, you can choose a silky smooth finish or a textured matte. You can also:
Combine backsplash and white cabinets to create that white and black style
Inlay various patterns to create a subtle design element
Use a matte sealer to get a rustic and contemporary look mimicking slate
Gray Countertops
Most people often associate concrete with a gray color. However, what you may not be aware of is that there are many gray variations. Many residential kitchens and hotels have gray countertops due to their industrial look. Some people choose to leave a concrete countertop with the natural cement gray, while others add key pigments to get that perfect hue. Here are some design ideas for gray countertops:
To enhance texture, you can include an aggregate in your concrete mix that easily get exposed to the polishing
You can contrast gray countertops with colored furniture or cabinets to show them off
Create a surface that reflects using the high-gloss sealers
Brown Countertops
If you need a traditional countertop, one of the colors you should consider is brown. One of the brown countertops' benefits is that you can color them integrally or stain them topically to achieve that rich earthly tone. One of the reasons why brown is popular is because it can be used to create a look that is similar to that of natural stones. You can also use brown and other such natural colors to bring warmth to the décor of your home. Here are design ideas for brown countertops:
To achieve that mottled finishes, use several stain colors
Add polished glass or veins to countertops to achieve the look of natural stones
Choose a decorative edge detail that can provide your countertop with an aged look
Large river ricks can be embedded in concrete to achieve a streambed effect
You need to speak to a professional concrete contractor to understand other design options for colored concrete countertops. One of the names you should consider is Pro Chino Hills Concrete.
You can reach us at (909) 247-3648 for free estimates.