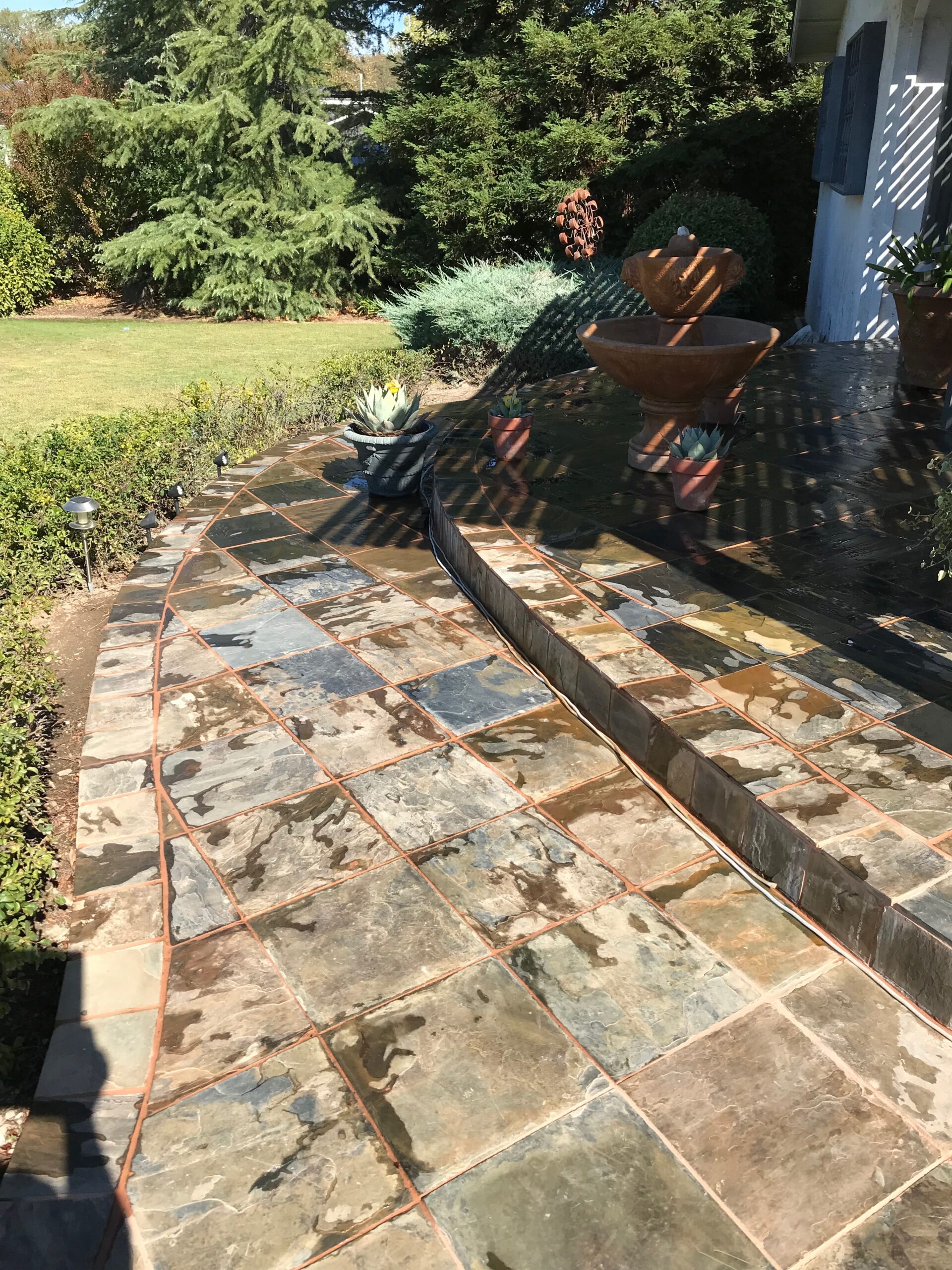 A patio acts as the foundation of your outdoor living area. This is why you want to ensure that it's well-made, durable, and beautiful. You will have a wide range of paving materials to choose from during the installation of a new patio or the resurfacing of the same. Some of the most popular ones are concrete, pavers, flagstones, and bricks.
If you are looking for a reliable patio contractor in Chino Hills, contact us at (909) 247-3648.
Choosing the Right Materials for Patios
One of the most important decisions you will need to make in the construction of a patio is on the choice of materials. This is because your feet will regularly get in contact with the surface. The right choice of a concrete material can add color, pattern, and texture to your garden.
The widely used paving materials can be categorized into two; quarried and composite materials. The quarried materials like slate and granite are usually dug before they are shaped through splitting, cutting, or even crushing. Different composite materials such as precast concrete pavers and brick are usually molded when still soft. They are then passed through the fire before they are put under direct sunlight.
The wide range of paving materials means that shopping for the right option can be fun but intimidating. With each of these materials coming with its pros and cons and some better suited for different locations than others, it can be hard making a good choice. But when you are aware of the options available and go ahead and explore them, it can be easier to make the right choice.
Before you pick a particular material, consider what you are searching for. Are you looking for an environmental-friendly material? Is cost a key consideration for you? Do you need a slip-resistant material for your patio? You are searching for a beautiful material that will be the center of attraction in your patio? Are you concerned that freezing will affect your paving options?
You will need to answer all these questions before you make an informed buying decision on the best material for your patio. You will have an investment that will hold up for many years.
A patio saving is one of the biggest expenses that you will ever spend on your yard. If you need a high-end appearance but don't want to spend a fortune, there are options that you can consider. You can choose a decorative concrete that can look like brick or stone. You can also opt to use the affordable material for the bigger part of the patio and use a stone to accent design or borders.
Hire Us
If you are planning to landscape the yard in stages, you should begin with a patio. This is because it will create a space that you can use and, therefore, keep the home clean. To have your patio paving started, contact a reliable concrete contractor. If you need one, contact Pro Chino Hills Concrete at (909) 247-3648.