Pomona Concrete Contractor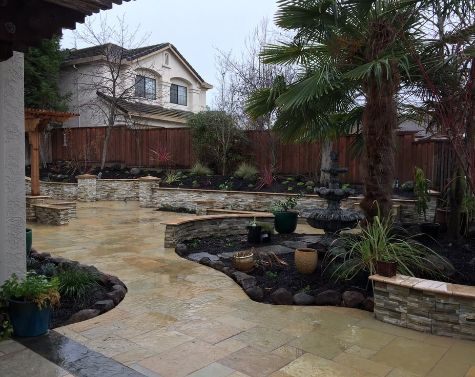 Are you looking for a quality contractor for a construction project in Pomona? You have come to the right place. Pomona Concrete is your best bet when it comes to providing the best construction services in and around Pomona. Why? Because we are a dedicated bunch of professionals who provide you only the best available resources. From masonry to concrete, we do them all. So what are you waiting for?
Call us at (909) 247-3648 to know more about us, and if you like what you are hearing, hire us!
Only the best contractor can give you the best quality of services across all the departments. And this is where we shine the most. We will give you a wide range of services with the same intensity and high standards. But we don't just stop there. We also make sure that we have transparent communications with our clients. In a way, we offer what most contractors can only dream of – the peace of mind. Our clients believe in us, and they know that their projects are in the best hands when they hand over the projects to us. 
The Services We Offer
We provide numerous services spanned across different fields. For your help, we have listed down only a few major ones. But keep in mind that the actual list runs quite longer than this. Get in touch with us to know more about the services we offer and how we can help your project. 
When it comes to concrete, we are the absolute best out there. We back our claims with years of experience and a strong word of mouth. Concrete is a wonderful material that is strong, durable, low on maintenance, and quite affordable. Not only that, but concrete also gives you the freedom to customize the surface as well. But, concrete installation can be a tricky job. It's particularly so because the concrete doesn't give you a lot of time, so you have to be efficient and effective, just like us. We provide all kinds of concrete related services such as concrete foundation, concrete driveway, concrete resurfacing, concrete pavers, concrete patios, and concrete countertops. Moreover, we also do concrete pool decks and different types of cool decks, including kool decks.
Concrete is not our only specialty. We are equally great with stones as well. We know that not everyone can work with stones effectively. It is because natural stones come with different textures, features, and sizes. Their performances vary according to the location and scale of the project as well. That's why you will need professionals who have excellent knowledge of how every stone works and how to handle them properly. Over the years, we have worked on some of the best stone structures you will ever see. We provide all kinds of services, including stone pavers, stone countertops, stone patios, and stone walkways. Not only these, but we also provide installations of faux products like stone veneers.
Brick is another great building material that is popular. Thanks to their natural color, longevity, and ability to withstand bad conditions, bricks have become the go-to material for many. But bricklaying is a process that demands a professional's attention. Mortar is a very important part of brick structures, so getting it right is important. We provide all kinds of brick related services such as brick pavers, brick fireplaces, brick chimneys, brick patios, and even retaining walls. 
As you may have realized so far, we offer a wide range of services without compromising on quality. Not only that, but we have also positioned ourselves as a client-centric company. That means we are always prepared to go the extra mile for our clients. We make sure that we don't just stop at providing flawless services. We also make sure that you can rely on us every time. That's how we have racked up a long list of happy clients in Pomona who have suggested us to their friends and colleagues. You won't know what you are missing if you don't talk to us. 
So without waiting further, call us at (909) 247-3648, and Pomona concrete contractors will be right there to help you out.