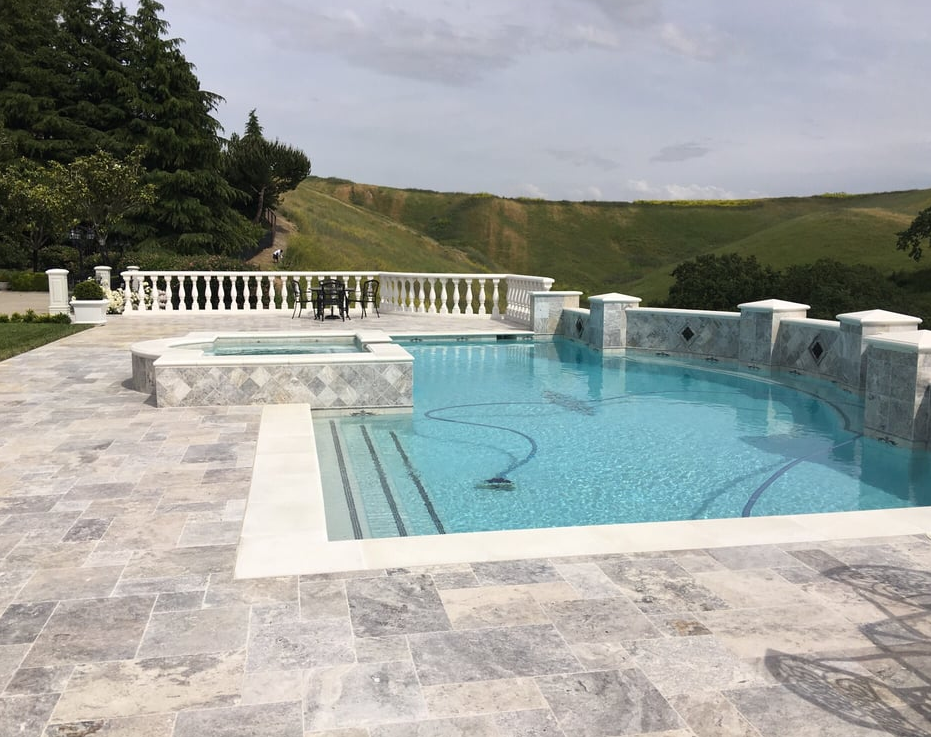 Pro Chino Hills Concrete Contractor | Stamped Driveways, Pool Decks, & More
You know what? The building and construction sector has come a long way, and it's only getting bigger and better with modern technology. We're glad that you're finally here to take our expert advice because this is the time to build that fantastic structure you've been dreaming of. A time to erect that picture-perfect retaining wall to complement your outdoor space. 
Pro Chino Hills Concrete Co is a fantastic option for reliable concrete and masonry contractors in Chino Hills city and its suburbs. When we talk of excellent concrete contractors, you want to be sure that you are getting the best services from a brand you can trust with all your projects. If you've been keen enough, you might have noticed that the architectural designs in Chino Hills have been incredible in recent years. Pathways are shiny. Driveways are excellent. Schools are superb. With the latest designs, one can only argue that the city is fast reviving the memories of traditional architectures, where simple designs would readily accelerate to complex structures with a massive array of decorative options.
If you live in Chino Hills, you'll attest that there's unmatched beauty in everything concrete. Dial (909) 247-3648 for free quotes today.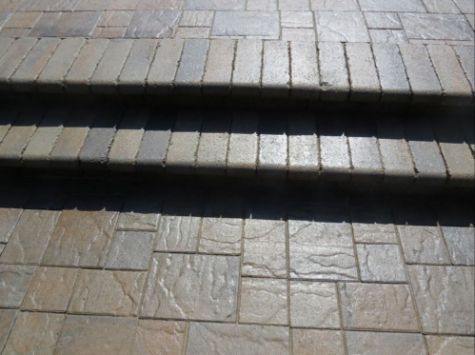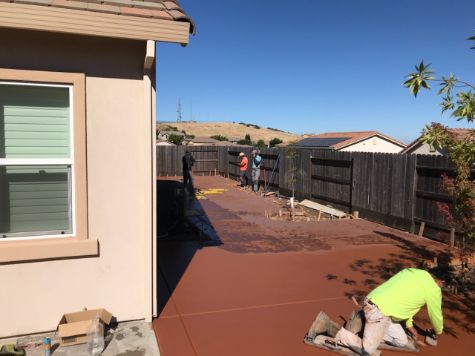 How about we revive your fading backyard with our carefully crafted selections of stamped concrete patios, concrete driveways, pool decks or coo decks, retaining walls, and fireplaces? Even in an ethnically diverse environment like Chino Hills, neatly constructed structures will always stand out. And the best concrete and masonry contractors will always distinguish themselves from the rest. 
Pro Chino Hills Concrete Co is here to leave a unique legacy of providing the highest quality concrete and masonry services throughout Chino Hills and its surrounding. Our heritage stems from a desire to guarantee client satisfaction. We will never begin to work on your project until we've considered all your preferences and are sure the finished product will give a satisfying experience.  
We believe that there's no point in handling a project if the end product won't satisfy a client's needs. And that's how we've stayed on top throughout the years because professionalism is not just a word. Our experts have exceptional knowledge of the modern construction materials and industry needs and will brighten up your home with sparkling structures all day long. Any construction or masonry project involving concrete, natural stone, or brick can reach us anytime through our official contact page.
Pro Chino Hills Concrete Contractor
There's no doubt about concrete as a reliable material for building and construction projects. Now, all you have to do is to find a trustworthy partner that you can count on for all your construction needs. Concrete walls are wonderfully made, and they take a lot from the beauty of the natural stone. 
They say a picture speaks a thousand words. And at Pro Chino Hills Concrete Co, imaginative ideas create the reality. Every project starts with a fanciful thought. So, if you can imagine it, then we can handle it. For many commercial buildings, a concrete pool deck is a critical aspect, from which all fun activities originate. And for homeowners, stamped driveways are excellent, with an unrivaled quality to support vehicle traffic. 
If you need a beautiful, even and non-slippery surface for your concrete driveway, you better work with the pros. Have an upcoming masonry project that's giving you sleepless nights? Let's bring it to fruition as soon as you contact us.
Now, let's show you what we can do. In all honesty, a driveway is the first place an individual sees when they visit your home. We are here to help with the first driveways. A reliable contractor understands the prevailing circumstances and will consider all the dominant factors before jumping to tackle your project. Dial (909) 247-3648 for free quotes.
Our concrete driveway projects are the epitome of passion. And they speak highly about our professionalism, precision, and attention to detail. With a friendly customer service team, a strong desire to meet your needs, and tons of experience in the field, we've never disappointed our vast client base. Disappointment is not part of the deal, after all. 
Whether you prioritize simplicity or you want an intricate design with a cutting-edge appearance, we are the expert contractors. The period of gray, boring driveways is long gone. So, get something with a sharp, classic look by working with the dedicated team of experts at Pro Chino Hills Concrete Co. 
Decorative concrete designs are hard to achieve, primarily if you work with poorly trained masonry contractors. We've made it easier by providing stamped, colored, and decorative concrete options to help you get what you want. Remember, if you can imagine it, then we can create it.
Patios don't get better than when done by a reliable concrete and masonry contractor. And at Pro Chino Hills Concrete Co, we are driven by passion and love for good things. Are your friends or family members coming over for dinner? Why don't you give them a memorable experience with an out of this world concrete patio that's designed with care? Call for free quotes at (909) 247-3648.
Whatever design, color, or style, we can create an impressive cement patio that's custom-made. Some clients even consult us about integrating their indoor space into the outdoor environment, and we've never disappointed. For your next stamped concrete patio, we'll give you unlimited color and design options that mirror modern structures to provide a substantial first impression and an enhanced face value. Don't stress out on the preferred shape, either. Because we're capable of creating some of the best options you can ever get.
Talk to a pool party in the summer. Pool decks accentuate the desired texture and color design of the surrounding landscape. Concrete pool decks come in handy when improving your backyard because they are durable, affordable, easy to install, and available in multiple options. 
We can manipulate any stamped concrete pool deck design to liven up your outdoor space with something you genuinely adore. If you need a structure that compliments your taste and personality, why not consider stamped concrete? For a more customized appearance that augurs well with your existing space, try colored concrete. It gives a vibrant look that's beyond imagination. Dial (909) 247-3648 now for free quotes.
Picture this, a smooth, beautiful, and slip-resilient cool deck with round edges in the summer. How cool can that be? That's what we are willing to offer at Pro Chino Hills Concrete Co.
There are several ways to use concrete, but beautifying your indoor space is probably not on your list of priorities. However unusual it can seem, adding concrete wall blocks to an indoor space is a mark of creativity and simplicity that would complement any structure. 
We can wow your outdoor space with impressive concrete walls for a more professional look. If you're tired of the rusty, cold-looking concrete walls with discouraging grayness, we're here for you. Beautifying a concrete wall is trickier than you think, but our experts thrive in that area. 
We believe that a concrete wall is just a simple yet attractive structure that's meant to give you a versatile outdoor space. Concrete provides a stunning texture, with smoothness only felt in natural stone and other premium materials. That's why we are ready to remove the pain of a poorly constructed concrete wall with our paints and stains that give a smooth, brightened surface all day long. Get free estimates by dialing, (909) 247-3648 today.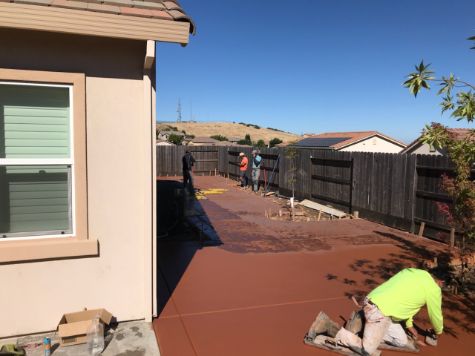 If you already have a dream concrete project in mind, all you have to do is to contact us via our contact page. Aside from the new structures we build, concrete repair and refurbishment is another specialty. We've been in the city for a very long time, and we know how a small touch up can augment your outside space.
Now, we offer concrete resurfacing services, countertop designs, retaining walls, grinding, concrete repairs, concrete flooring, salt finish concrete, cutting, finishing, and pavers among the rest.
For free estimates dial (909) 247-3648 now.
Pro Chino Hills Masonry Contractor
There's no denying natural stone is a superb material for building and construction work. And some of our clients in Chino Hills love stone masonry for its beauty, durability, and elegance. Others adore it for its natural charm and ability to mimic the existing environment. Call us at (909) 247-3648 now to get started with your project.
Our sandstone structures are second to none. And when we do marble flooring, you'll live to remember the experience for many years to come. We can also build long-lasting chimneys and fireplaces using a stone veneer, with textures only comparable to natural stone and working on any stonemasonry project anytime soon? Feel free to contact us through our official contact page.
Clean and organized. Smooth and beautiful. Cool and elegant. Stone buildings are a joy to watch and will always attract your visitor's attention. Whatever purpose you want to achieve, natural stone gives an out of this world experience, especially when a trusted team of professionals does it. 
Our stone pavers are great for installing sidewalks, pool decks, pathways, and patios. Over the years, we've also worked with clients who wanted stone pillars for their doorways and gateways, much to our excitement, because that's another area we've thrived in.
Get in touch with the leading stone masonry experts by dialing (909) 247-3648 today.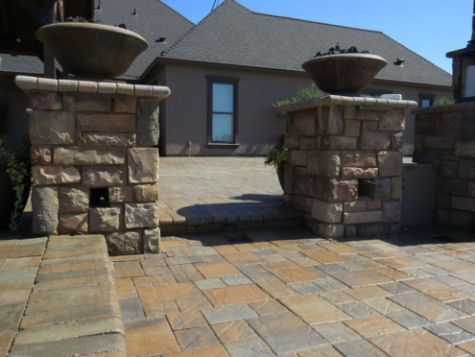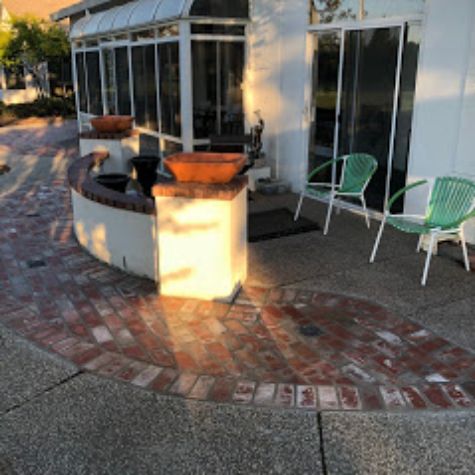 We already mentioned that we could construct beautiful patios, sidewalks, decks, and driveways using stone pavers. But we can also complete the same structures using brick. Our clients adore good things, and our colored brick designs always catch their attention. 
For a brick masonry design and installation, call (909) 247-3648 today!
Our brick paver designs can give you the simplest yet attractive designs, good enough for a low-profile yet stylish lifestyle without straining your budget.
What's more, we can create sophisticated designs depending on what you want and your budget.
As you may already know, we are the experts in concrete building and masonry construction. Our value for style and professionalism speaks for itself. When we talk about retaining walls, one would be mistaken for thinking they are limited to concrete.
No! We install retaining walls using concrete, stone, …and…yes, brick.
Of course, the finished product will look beautiful, smooth, and natural. The many design and color options you will be getting from brick masonry.
Worry no more for an exquisite retaining wall dial (909) 247-3648 and get a free quotes!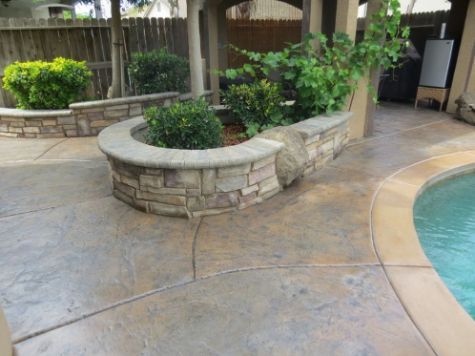 Pro Chino Hills Concrete is a company that provides professional concrete services in Chino Hills and in surrounding areas including Chino, Yorba Linda, Diamond Bar, Pomona, Walnut, Eastvale, Ontario Ranch, Ontario, Montclair, and Anaheim Hills. All of our services are backed by a 100% satisfaction guarantee with an unmatched warranty period. We have earned a reputation for being one of the most reliable, responsible, and versatile concrete companies in California. At Pro Chino Hills Concrete we believe that quality service can only be provided by hardworking working hand-in-hand with customer satisfaction.
Contact Pro Chino Hills Concrete Co. 
Pro Chino Hills Concrete Co is the ultimate solution to all your concrete, stone, and brick masonry needs. And we've built a reputation as the premium solution to all construction and design needs across Chino Hills and its suburbs. Giving your outdoor space a unique touch using our high-quality services is our priority. So, reach out to us anytime through our official contact page, and we'll give you the most excellent experience you'll live to remember. In love with all the right things? We're here for you.
At Pro Chino Hills Concrete Co., we have been constructing commercial and residential concrete jobs for over 20 years. We partner with local roofers too for many new home build projects. We serve most of the Inland Empire in California providing only the highest quality service to our customers. Our staff is friendly and polite which is a relief for many of our customers that are new to the area. We offer free estimates and are happy to work with you on any budget, because we want to help your dream come true.
There are lots of types of jobs we love to do, but some we'll have to refer out. For example, if you are looking for concrete sidewalks, curbing, dividers, anything made of concrete. But when it comes to blacktop and asphalt, we aren't able to do jobs like those. But, we can refer you to some of the best companies in around for this kind of work having worked with many in the area. We have a great asphalt company for commercial asphalt paver work we can refer to you. Also for specifically a parking lot paving job, we have another great company we can refer to you. Please give us a call today for questions or comments. We hope to hear from you soon!
Concrete is the most widely used construction material in the world and will remain so for many years to come because of its versatility and affordability. There are few other materials that can provide a solid base for house slabs, patios or decks without requiring any special equipment to produce it. For many people now their backyard is one of their most treasured parts of their home; with concrete, you can create almost any design you wish at an affordable price.