Chino Hills Concrete Paver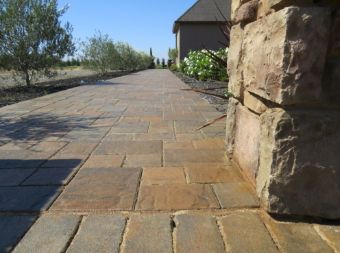 Boost Your Property With Pavers!
One cool way to make your yard look incredible is to add some hardscaping to it. Walkways, patios, and renovated driveways will define your outdoor living space and accentuate the green of your lawn or the colors of your flower beds. 
If regular poured concrete makes your outdoor space look drab or uninspiring, Pro Chino Hills Concrete recommends concrete pavers. These design elements are more sturdy than asphalt, cost less than natural stone, and are more vibrant than brick. Concrete Pavers are a practical, affordable way of adding appeal to any part of your property. 
At Pro Chino Hills Concrete, we offer our clients a multitude of paver services to enhance their outdoor spaces' appeal and functionality and ensure that our clients enjoy the full potentials of their properties. 
Our concrete pavers contractor in Chino Hill has earned a sterling reputation for an excellent job. Need our service? Contact us at (909) 247-3648 now for free estimates.
Benefits of Choosing Stone Pavers
When making decisions on your construction or renovation project for your patio, pool deck, or any other part of your backyard, one of the essential decisions to make will be the kind of material that will be used for the project, and there are so many materials to choose from in a variety of designs and colors. To make your choice easier, let's break it down and give you the benefits of choosing concrete pavers over other material types. 
Concrete pavers are highly durable due to their physical properties and can bear almost four times the weight than normal concrete slabs hold. The remarkable sturdiness of concrete pavers can support heavier loads and ensures a longer life span for your driveway, walkway, or plaza. Where gravel and asphalt require replacements and repairs often, concrete pavers are long-lasting and don't require fixes often. 

Concrete pavers make for flexible flooring that can conform to its environment, which helps avoid cracking and distortions. This flexibility adds to the long lifespan of concrete pavers as the likelihood of cracks or shrinkage is low. 

The repair and preservation of concrete pavers are quite easy and also doesn't require many resources or much effort. If one paver gets broken or stained, all that is needed is for the offending paver to be removed and replaced with a new paver of the same mold and color. 

When concrete pavers are sealed, they are preserved and will look new for up to 2 years or more depending on the traffic flow in that space. Occasionally the base sand ought to be replaced to give more grip and hold the pavers better. 

Concrete pavers come in a wide range of sizes, shapes, and colors to ensure that your dream flooring for your driveway, patio, walkway, or pool deck is achieved. You can mix colors to create highly artistic designs, and you can even have your own specially cut mold for your concrete pavers. 
The appeal, sturdiness, flexibility, and low cost of concrete pavers makes that an ideal choice of flooring for your pool deck, courtyard, garden path, and virtually any kind of outdoor space you wish to floor. 
Considering the amount of effort, time, and creativity it takes to construct a beautiful floor with concrete pavers, it is a wise decision to protect your new or renovated concrete paver patio with a great sealant to preserve your investment. The chosen sealer should be able to retain the beauty of your pavers and resiliency to ensure you enjoy your paved driveway or pool deck for many years to come.  
Contact us at (909) 247-3648 now to get free estimates.