Chino Hills Decorative Concrete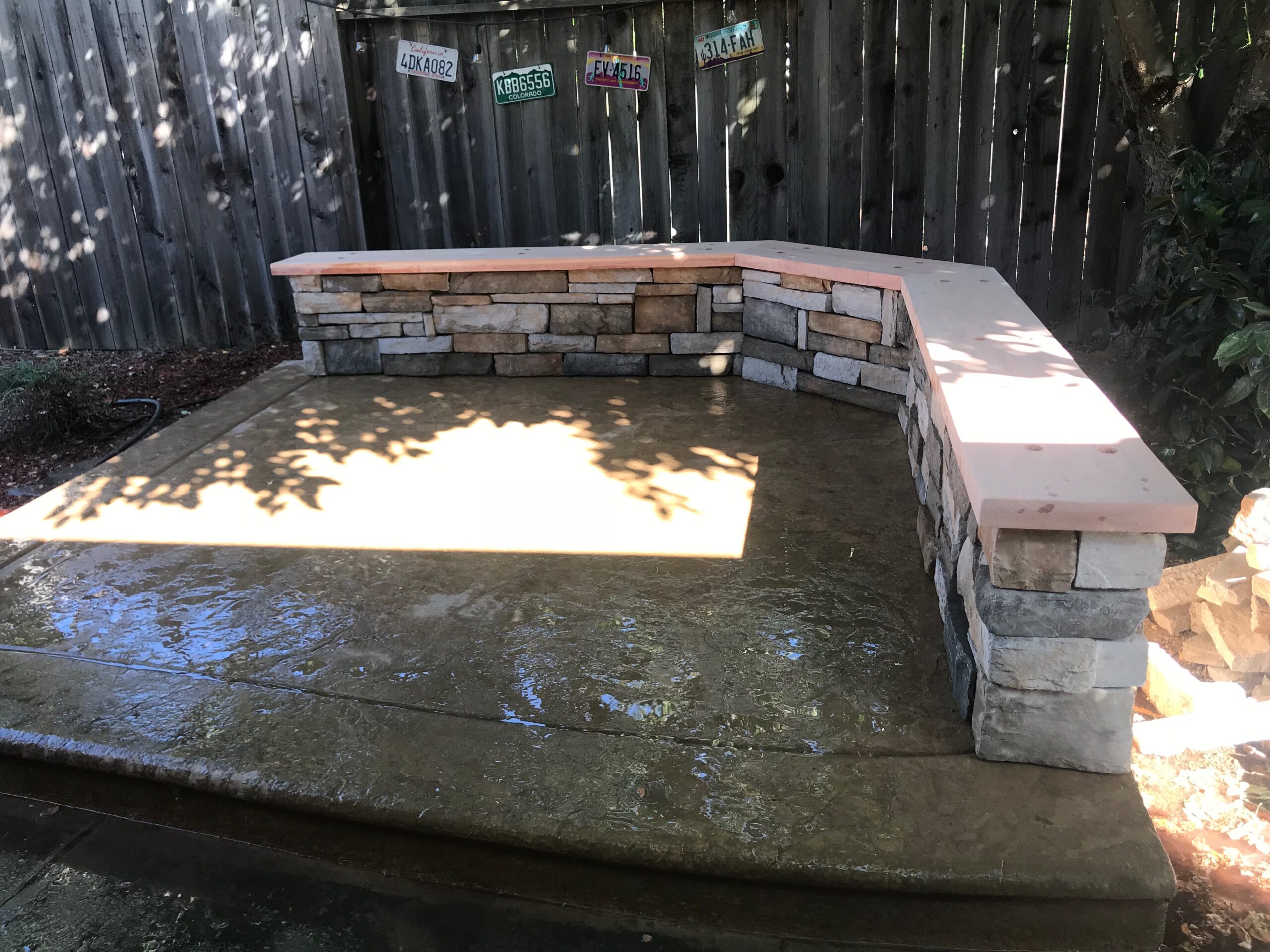 Taking Concrete From Drab To Fab!
Do you want to resurface your concrete pool deck? Does your concrete driveway need refinishing? Or do you want to recolor that old concrete courtyard? Pro Chino Hills Concrete is here to help you!
We specialize in sealing, concrete resurfacing, cool decking, and fixing of concrete surfaces in the San Bernardino area. Our top-quality decorative concrete surfaces are perfect for both indoor and outdoor applications as well as for residential and commercial venues. We take pride in our excellent craftsmanship and professional expertise in handling all kinds of concrete and stonework jobs no matter how simple or complex. 
Whether you need your old cool deck renovated or you want to put down a new patio, our decorative concrete services in Chino Hills are available and affordable. Dial (909) 247-3648 today.
For us, the business of concrete work, stonework, or brickwork is more than just a means of getting a paycheck. It is a passion for us and that is why we keep updating our knowledge, skills, and experience to give our clients even better service and superb results over time. Why don't you call us right away and put that project into our capable hands to execute for you? 
Decorative concrete is an increasing trend for homeowners and business owners who want their venues to stand out, look great, and leave a great first impression. At Pro Chino Hills Concrete we realize the need for a stunning yet functional surface, which is why we use updated methods and tools to ensure that your decorative concrete patios, driveways, walkways, etc are finished without any blemishes. 
Some types of decorative concrete you can apply to the indoor or outdoor of your home or business are: 
Stamped concrete 

Colored concrete 

Stamp overlays 

Engraved concrete 

Polished concrete 
Let's Decorate Your Home!
Our decorative concrete services include but aren't limited to:
Pool Decks
Your outdoor oasis should be as fun and stunning as it should be safe. When surfaces are wet, they tend to get slippery. A properly installed decorative concrete pool deck with ensure that your poolside is slip-resistant and will withstand water absorption and weather conditions while adding appeal to your backyard.
Driveways
Your driveway is the first part of your home that welcomes you as you drive in so maximize the full potential of that outdoor area by applying beautiful decorative concrete to complement your landscape and your home theme.
Patios
We can transform your plain concrete patios into a gorgeous and serene outdoor living area with stamped concrete design or an acid stain for some color. Whether you'd like us to match your patio to the rest of your property or to make it a completely unique space with its own design concept, we've got you covered. 
Garage Floors and Parking Spaces
Due to the heavy vehicular traffic and exposure to harsh weather, oils, and chemicals that garage floors and parking spaces go through, it is important to ensure that the concrete surfaces of such areas are highly polished to retain the shine and coated properly to prevent damage. 
Why You Should Work With Us
Our years of experience handling all kinds of decorative concrete jobs ranging from the simple to the complex puts us at the top of the list in San Bernadino and its environs. We have been able to create a reputation for Pro Chino Hills Concrete as a reliable, customer-oriented, and competent concrete and masonry contractor. We have over time proven that we can turn any concrete surface into a magnificent work of art by adding texture and color to the concrete. Our aim is to ensure that your home improvement project lasts you a lifetime with minimal to no need for repairs, renovations, or replacements
What Makes Us Outstanding
We aim to please our clients by using the best quality of materials and sealers while renovating, fixing, and creating your concrete surfaces. 

Our team of highly-skilled, well-trained concrete experts is always available to work on your job and give you above your desired or expected results. 

When you call us today and speak to one of our specialists, you will get a free accurate estimate of exactly how much you'd spend on your proposed project.